Study At University of Vienna- Austria|| Tuition and Finance||Admission Requirements
The University of Vienna known in German language as Universität Wien is a public university located in Vienna, Austria. It was founded by Duke Rudolph IV in 1365 and is one of the oldest universities in the German-speaking world. With its long and rich history, the University of Vienna has developed into one of the largest universities in Europe, and also one of the most renowned, especially in the field of Humanities.
The University of Vienna, stand to be the largest and most diverse educational institution in Austria.
Basically, to study in any of the tertiary institutions in Austria, there're required documents for admission to study in Austria. Which includes the following:
1. Application for admission– University application form (can be downloaded from the university's homepage or will be sent by them). The candidate must mention the program he/she wishes to study and relevant personal information.
2. Proof of nationality along with a copy of official ID along with photo or valid travel document(if required).
3. General university entrance requirements(attested copies for International students)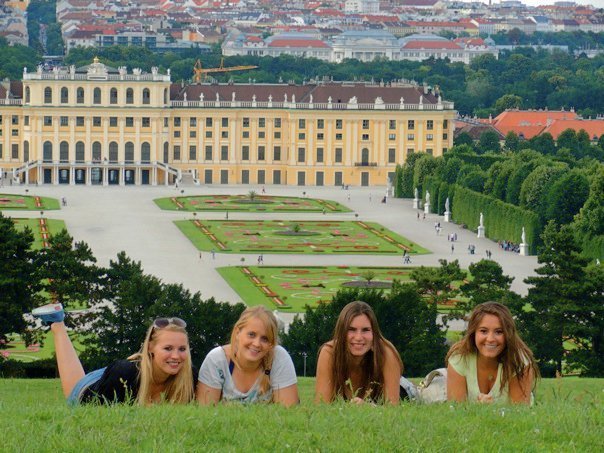 – for bachelor and diploma degree studies: secondary school leaving certificate or equivalent
– for master studies: bachelor or equivalent degree
– for doctoral studies: diploma, master or equivalent degree
World University Rankings- University of Vienna
2018 Rank- 165
Masters Admission Requirements At University Of Vienna:
If you have finished a degree programme at a non-EU/EEA university, you're expected to provide these:
a written confirmation from a university of the country in which you graduated confirming that you are entitled to study the chosen degree programme at that university ("special entrance qualification")
Depending on which programme you apply for:
Important notes: For many programs proof of proficiency in German: is necessary and should also be included in the application documents, if available (e.g. German examination with the school leaving examination, language course diplomas).
Foreign documents have to be presented along with the original copy and have to be legalized. If documents are drawn up in languages other than German, legalized translations have to be added. Translations done abroad have to also be legalized.
FEE AND FINANCE:
Fees for non-EU students
In addition to the 18 EUR/semester, non-EU students will have to pay on average 726.72 EUR per semester for tuition fees. If they decide to take courses at more than one university, they will only have to pay the tuition fee once. plus the students' union fee will be prescribed.
Living Expenses:
Rates for the most common housing choices among international students in Austria:
Student residence halls – 200 – 400 EUR/month for a single room.
Rent/share an apartment – around 270 EUR/month for one person, for an apartment in the city centre.
Home stay – average price is 550 EUR/month
Extra costs
Utilities (average per month for standard household): 90 EUR
Studies and personal requirements (books, culture, recreation): around 250 EUR
Self-insured students have to pay an insurance fee of 55 EUR/month
In Vienna and Salzburg, you should prepare a monthly budget of between 850 and 950 EUR to cover all your expenses (accommodation, food bills, moderate social activities and public transportation).
In other student cities, like Linz or Graz, living costs would range between 600 and 840 EUR/month.