A Study Guild to Australia: Tuition||Visa||And Living Expenses
Australia, is a sovereign country comprising the mainland of the Australian continent, the island of Tasmania and numerous smaller islands. It is the largest country in Oceania and the world's sixth-largest country by total area.
Its major cities include:
Sydney. Apparently, Sydney, is the most populous city in Australia. A famous tourist destination for structures such as the Sydney Opera House and Sydney Harbour Bridge. The city happen to have the oldest university in Australia; which is the University of Sydney.
Brisbane
This place is popularly known as an international center for arts. The city is recognized as a UNESCO City of Literature. It is also home to the National Gallery of Victoria and the Royal Exhibition Building.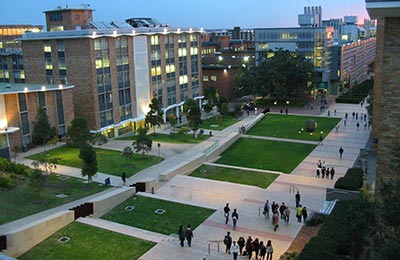 With three major universities. Brisbane's student ratio is one of the highest in the world.
Perth
It's  Australia's fourth largest city. Isolated from other Australian cities, Perth offers access to numerous natural beauties.
Adelaide
The city of Adelaide, is termed as a learning city, with the presence of not only universities and other educational institutions but research institutions as well such as Royal Institution of Australia
Canberra
This is where the  Australian National University, is located.
Top Universities in Australia:
1.The University of New South Wales
2.The University of Sydney
3.Monash University
4.The University of Melbourne
5.The University of Queensland
6.The Australian National University
7.The University of Adelaide
8.RMIT University
9.Macquarie University
10.The University of Western Australia
Economy
The economy of Australia is highly developed and one of the largest mixed market economies in the world, with a GDP of AUD$1.69 trillion as of 2017. Australia is the second wealthiest nation in terms of wealth per adult, after Switzerland.
Australia uses Australian Dollar or AUD as its currency.
Study in Australia:
The education system in Australia, is top- notched. It's one of the very best in world, however, having influx of foreign students year- in, year -out.
The tuition fee in most Australian universities are not in any way considered cheap. Therefore, if you must study here, search on time for a scholarship program or be ready to pay the fee .
Tuition and Fee:
Bachelor Degrees will have you spending $10,000 to $33,000 a year. Expect higher costs if pursuing your degree at a private university. Studies taken in a public institution will generally cost less.
A Master's Degree will cost from $20,000 to $37,000 per year. Doctoral Degrees on average range from $14,000 to $37,000. As mentioned private education will result in higher costs.
Living Expenses
Generally, the Department of Immigration and Border Protection requires $18,610 as the minimum cost of living to issue a student visa.
The living expenses in Australia will depend highly on the location and general lifestyle. For example, more urbanized areas will have higher costs for accommodation. The type of accommodation is also important. Hostels and guesthouses range from $80 to $135 a week, while shared rentals and on-campus accommodation will cost $70 to $250. More expensive options are homestay ($110 to $270 per week) and rental ($100 to $400 per week
Availability of Part time work:
International students are allowed to work for  maximum 20 hours per week. Average income is 15 – 19 dollars per hour. A 20- 30 years old foreign national with some previous work experience, living & studying in Australia on a student visa, can earn between 20 – 30 dollars per hour.
Visas
The visa you are required to obtain will depend on your nationality, age and purpose of visit. If your main purpose is to study, you will be required to obtain a student visa. The subclasses of student visas are such:
Independent ELICOS.
Schools.
Vocational Education and Training.
Higher Education.
Postgraduate Research.
Non-award and Foreign Affairs or Defence.
It is also possible to study a short course on one of the following visas:
Visitor Visa,
Working Holiday Visa
Student Guardian Visa.
Each individual has a different case, and as such, requirements and processes vary for everyone. You are recommended to read more about visas here: http://www.immi.gov.au/students/students/chooser/
Language Test
English is widely considered as the national language. Evidence of English language proficiency may be required for visa processing.